Perth Kitchen, Laundry & Bathroom Renovations
Kitchen rip outs
Demolition (includes wall removal)
Kitchen cabinetry design, supply and install
All electrical for kitchen renovations
All appliances supplied and installed
Plumbing and gas for kitchen renovations
Tiling (floor, wall and splashback)
Glass splashbacks
Painting, plastering and patching works
Building works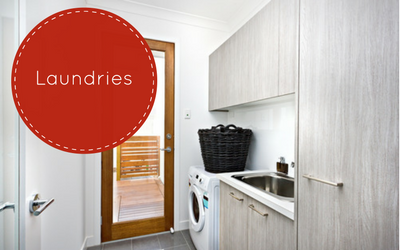 Laundry rip outs
Demolition (including wall removal)
Laundry cabinetry design, supply and install
All electrical for laundry renovations
Plumbing for laundry renovations
Tiling (floor, wall and splashback)
Glass splashbacks
Painting, plastering and patching works
Building works
Welcome to Lasting Impressions Home Renovations – The Specialists in Kitchen Renovations in Perth
It's been said that the kitchen is the heart of the home – it's where families come together to share their day's stories, when guests visit they always gather around in the kitchen and it is where food is created with love and passion. This is why it is often so difficult to choose the right kitchen that works completely for you. You want it to be stylish and functional, to reflect your personal uniqueness and also accommodate your lifestyle.
Lasting Impressions are specialists in kitchen renovations, based in Ellenbrook, and we will take the time to understand your unique needs before we start creating a design that takes those needs into consideration. Our kitchens are all custom-made at our factory so you can be guaranteed to get exactly what you want.
And, while we specialise in kitchen renovations, we are also great with bathrooms and laundries. So, if you're looking for a unique bathroom design in Perth, speak to Lasting Impressions. Our laundry renovations for Perth homes are also something to behold, so call us and let us know what your unique needs are and we'll turn your dream into a reality!
Your Full Service Kitchen, Bathroom and Laundry Renovation Company
our testimonials
We would like to thank you so much for turning our dull CREAM kitchen into "the wow factor" our home needed. It's wonderful when you have a picture in your head of how you want something and the result is virtually the same.

We have never done renovations before and from the start of the project to the finish your communication was fantastic, advising us and giving us options to help us keep it as close to budget as possible was appreciated. Even though we did end up adding the butler's pantry we are so glad we did and have no regrets at all.

As business owners, we understand that little things will and do go wrong but it is how you resolve them that matters and you both went beyond any expectations we had.

We would have no hesitation in showing our new kitchen off to any of your future customers so they can see the workman ship and quality for themselves.

It was wonderful to deal with a top family run business.

Lasting Impressions Home Renovation and their workmen recently renovated my bathroom plus tiling throughout my living area space and did a great job! They have also done electrical works and air conditioning installs in my previous house and now new house. Their service was prompt from start to finish. I recommend them 100% and will definitely be using them again in the future.

Thank you for designing and creating our new kitchen. From start to finish all our expectations were met. We are very happy with the finished product and it is a pleasure to use our kitchen now. We highly recommend your company.

We thank you for the work carried out to upgrade our kitchen. The final product has completely met our expectations and our new kitchen has been a joy to use.

The design, organisation, fabrication and installation were of a high standard. The tradesmen involved in the installation were professional and friendly, and put the extra effort in to provide a top quality product. We were kept informed of progress and received prompt responses to our questions. Any concerns we may have had were given prompt attention to ensure we would be happy with the kitchen.

We would happily recommend Lasting Impressions for any home renovations.
Go to Testimonials